THE SOPREMA GROUP'S DNA, STRATEGY AND ECONOMIC MODEL
As a pioneering and responsible industrial company, Soprema has always developed its offer through systems and solutions for sustainable construction.
For over 20 years Soprema has developed numerous actions that limit the impact of its activities on the environment and on people, taking into account the life cycle of the products, from production to the demolition of a building, passing through its use.
Soprema's research and development policy is strongly oriented towards sustainable development and the reduction of environmental impact through the use of renewable resources, constantly innovating in compliance with health and safety regulations.
The Group's values ​​drive us to be fully aware of the social challenges we face: scarcity of resources and raw materials, the damage caused by climate change, threats to biodiversity.
Therefore, our strategy is to support all internal and external stakeholders and our partners in:
reduce the use of fossil fuels and fossil-based raw materials in our products and factories;
constantly improve the quality and performance of our solutions and systems;
improve the work of our operators, partners and customers;
recycle our industrial waste and that deriving from decommissioning operations.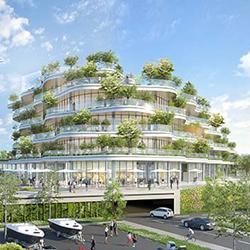 OUR COMMITMENT: WATERPROOF MATERIALS AND HIGH PERFORMANCE INSULATION WITH RESPECT FOR THE ENVIRONMENT
Producing materials that meet the immediate expectations of the Works Management but also preserving future generations: these are the imperatives that the players in the construction world must now have in mind in all their strategies.
Material producers today have a duty to reflect on the impact of their products and their activity on Nature and Man. In particular, the impact of products during the entire life cycle of a construction, from its construction to its demolition, must be focused.
For 20 years, Soprema has implemented numerous measures to limit this impact, train workers, improve workers' conditions and raise awareness among its staff.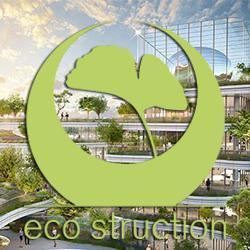 A BRAND
World leader in waterproofing Soprema has created the "eco struction" brand, which allows you to identify products and services that fully respond to the corporate mission of sustainable development.
A valuable visual identification when it comes to meeting environmental criteria in the framework of a HQE® (High Environmental Quality) project.