PARTINICO (PALERMO): water basin
LOCATION
Partinico (Palermo) - Italy
CLIENT
Amap SpA
SURFACE
20.000 sqm
WATERPROOFING SOLUTION

TPO Synthetic Membrane
PRODUCT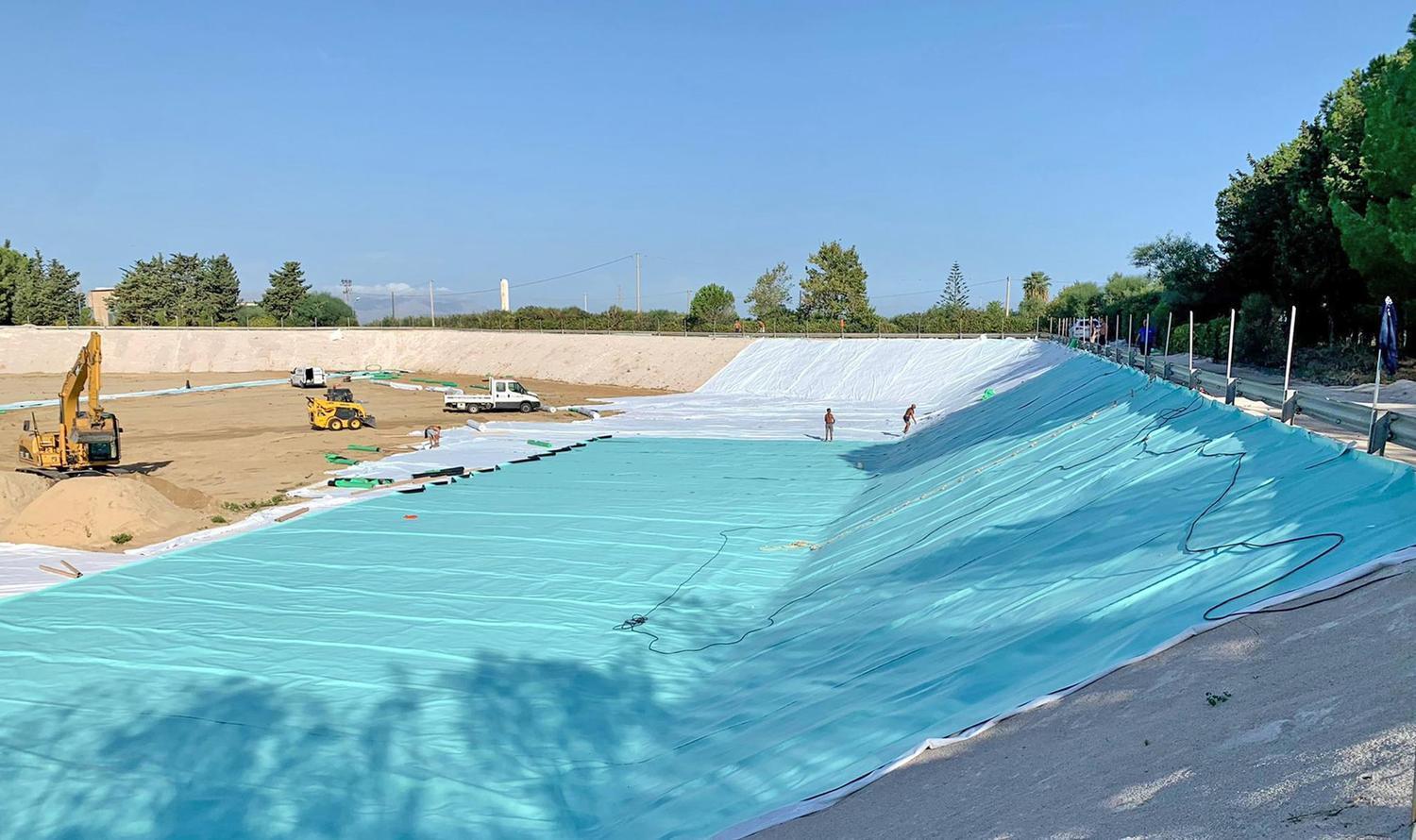 The Partinico water reservoir, built near the purification plant, and having a capacity of 50,000 cubic meters of water, was re-functionalized with a waterproofing system made of Soprema TPO synthetic membrane.
The reservoir of AMAP SpA, manager of the integrated water service in 35 Municipalities of the Metropolitan City of Palermo, represents one of the works of fundamental importance for a catchment area of ​​over 1.2 million inhabitants.
The Partinico structure is located in the hydrographic basin of the Jato river and rises in a predominantly flat area that slopes towards the sea. From a geological point of view, the territory on which it is built is made up of calcarenites, sands, conglomerates, marls and clays from the lower Pleistocene.
Thanks to the completely independent laying method of the sheets with double-track welding of the overlaps, the work was completed in just 8 working days.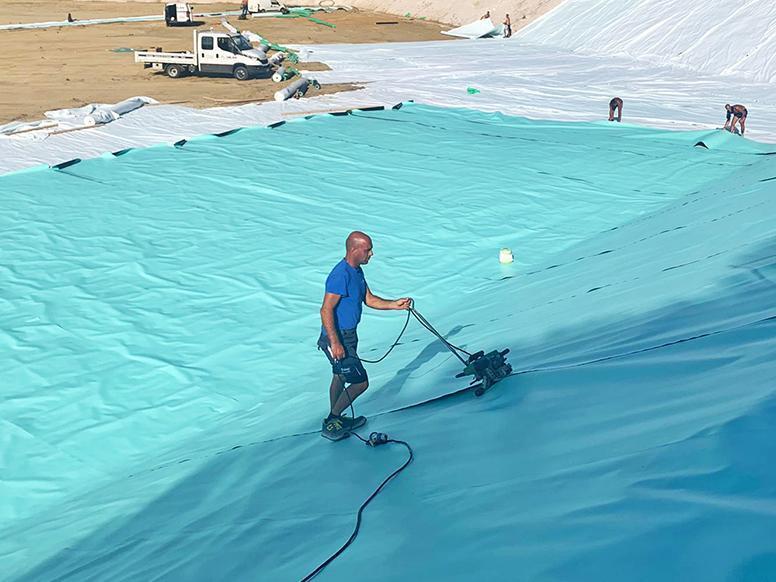 The project

The hexagonal-shaped water basin was waterproofed in compliance with the design requirements defined according to the morphological characteristics of the land and the intended use of the building.
A 300 g/m2 non-woven fabric was laid in direct contact with the ground.
Subsequently, a FLAGON GEO-P AT 1.2 mm TPO synthetic membrane was applied, laid in total independence using the "double track" welding method.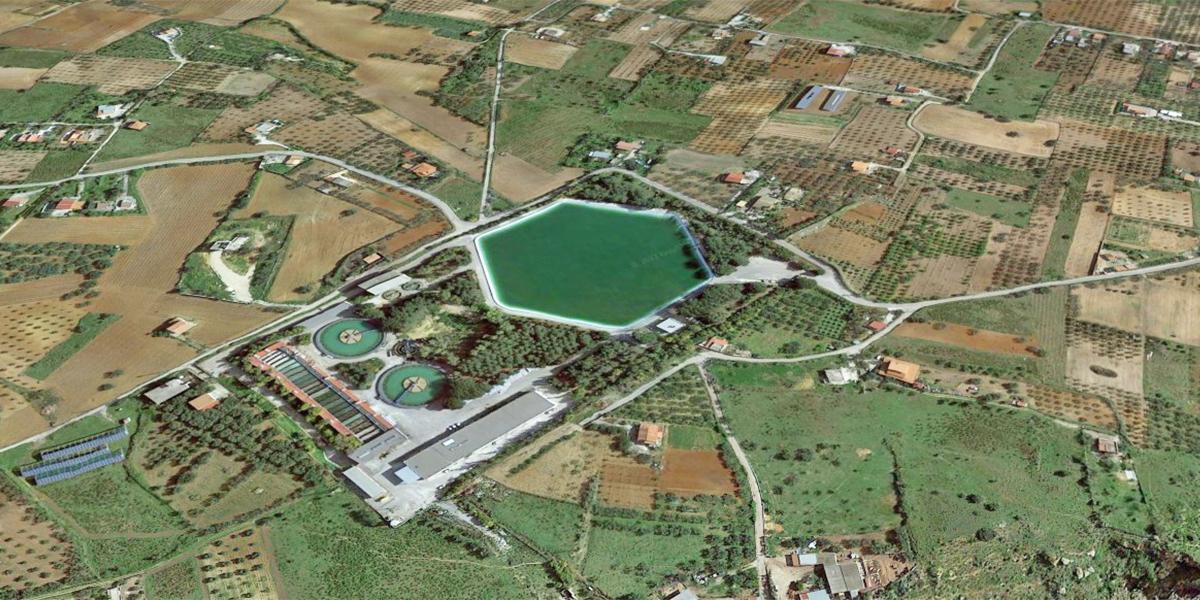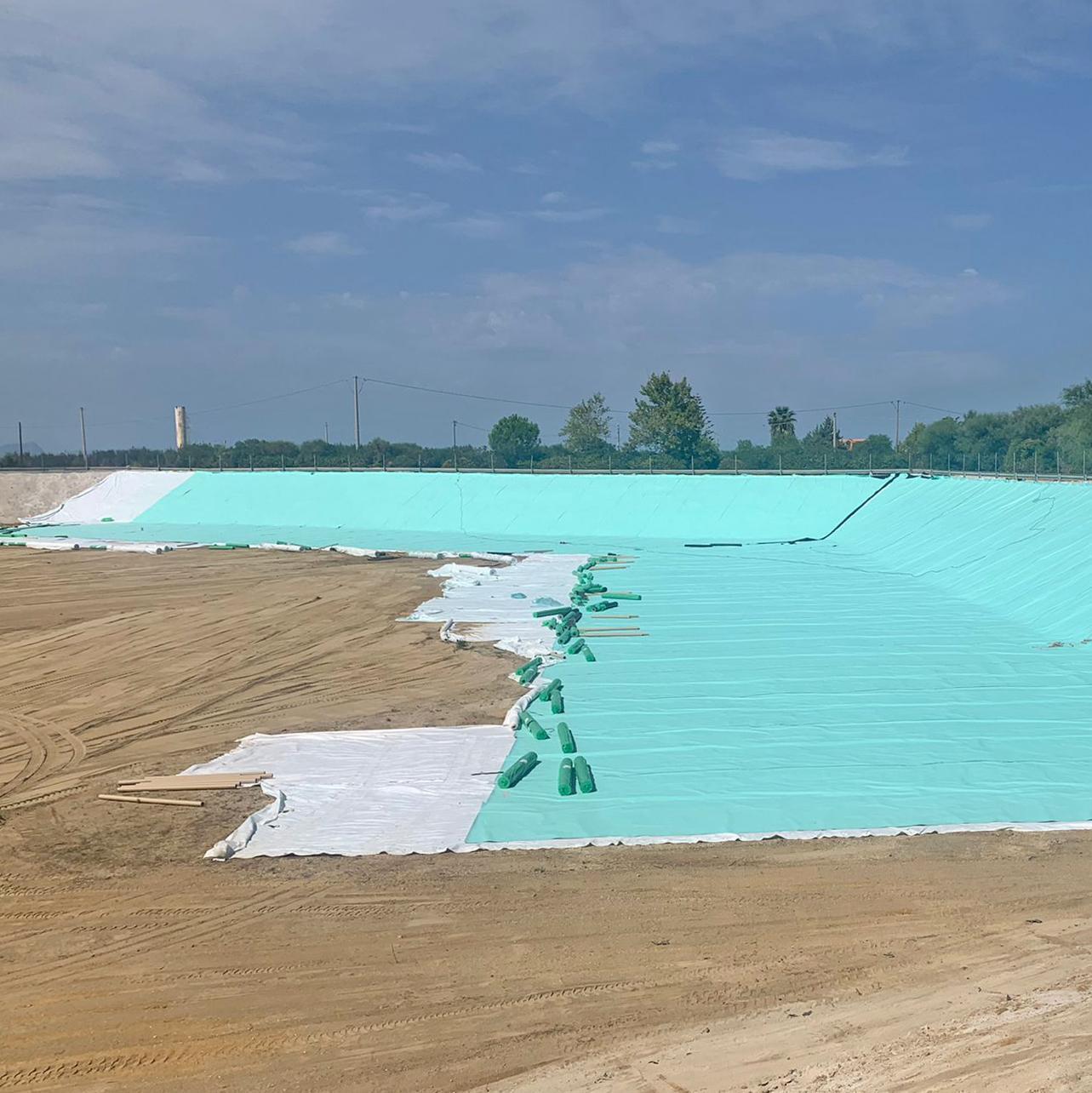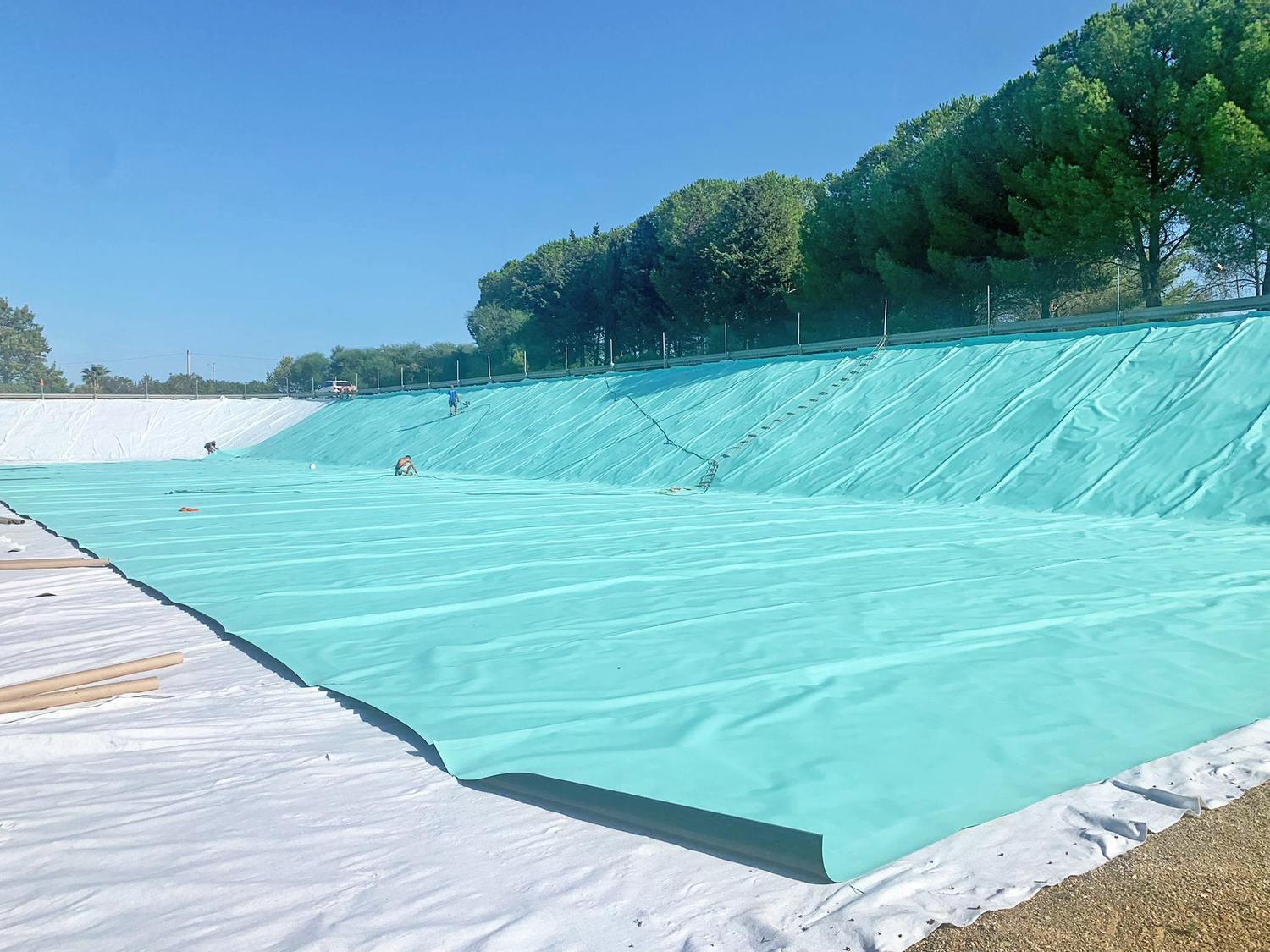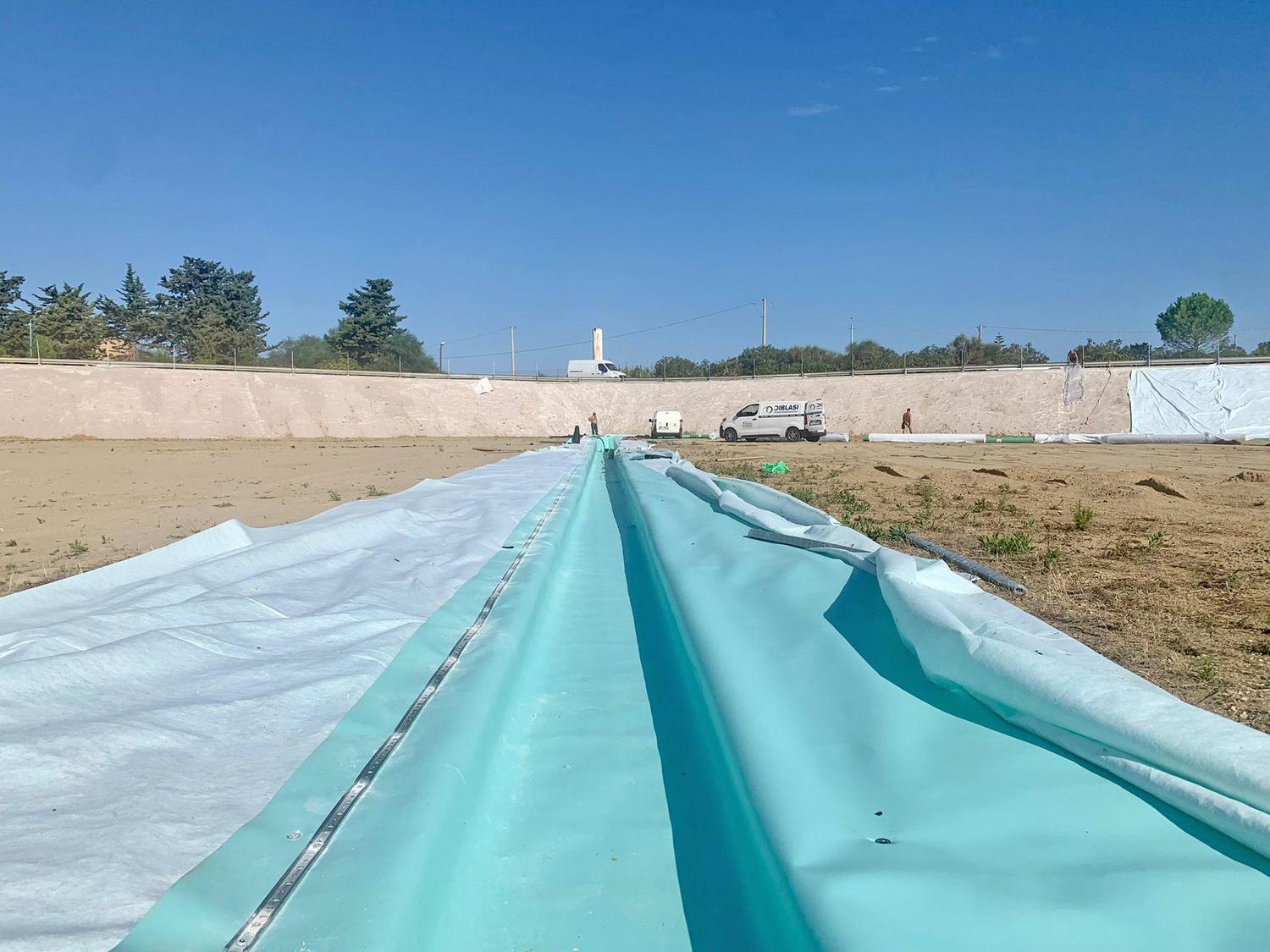 Credits: AMAP, Diblasi Impermeabilizzazioni, Soprema