DOLOMITES: BIVOUaC FANTON
LOCATION
Auronzo di Cadore (Belluno) Dolomites - Italy
CLIENT
CAI Italian Alpine Club
Project
Studio Demogo Treviso
AWARDS

Award TYoung Claudio De Albertis
Winner Simone Gobbo
Biennale di Venezia - 16° Mostra Internazionale di Architettura
PRODUCTS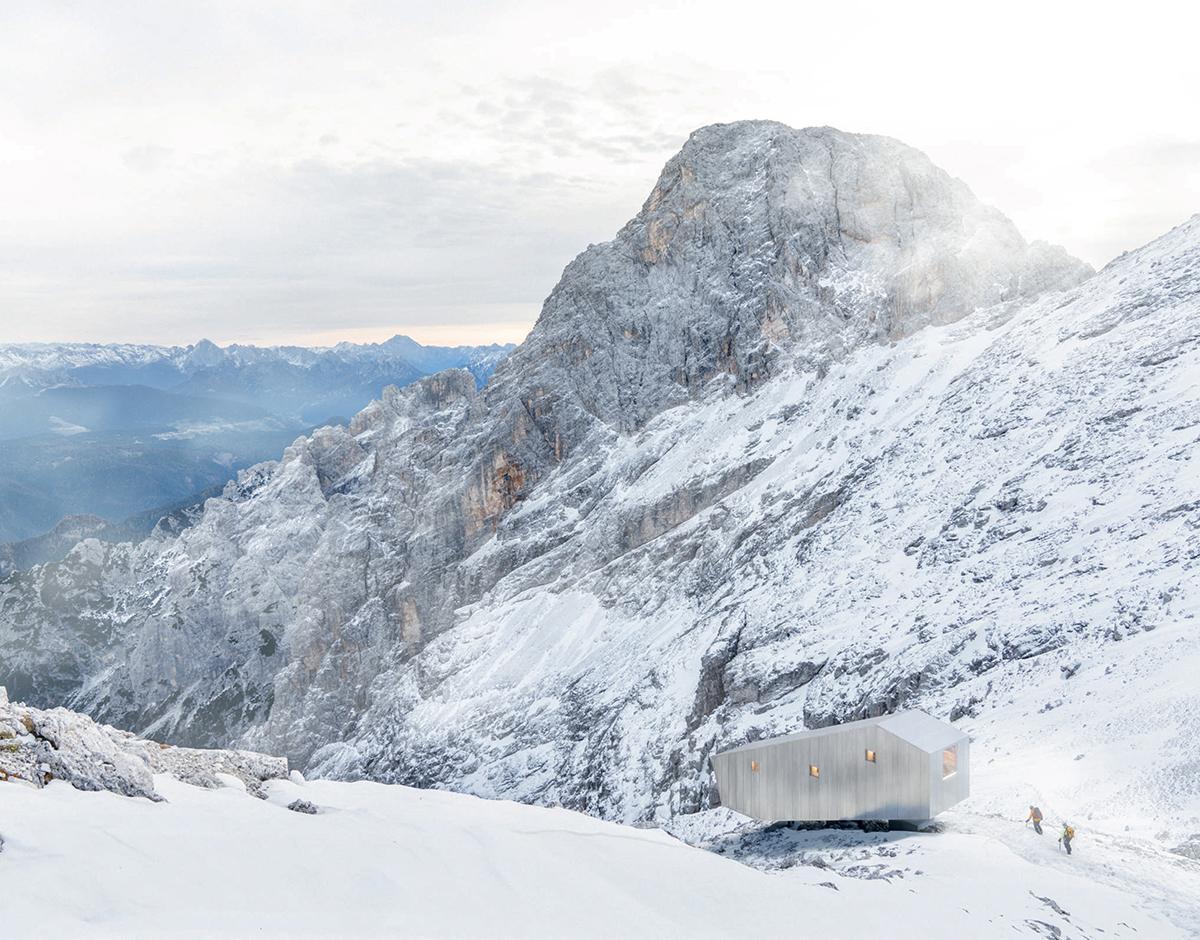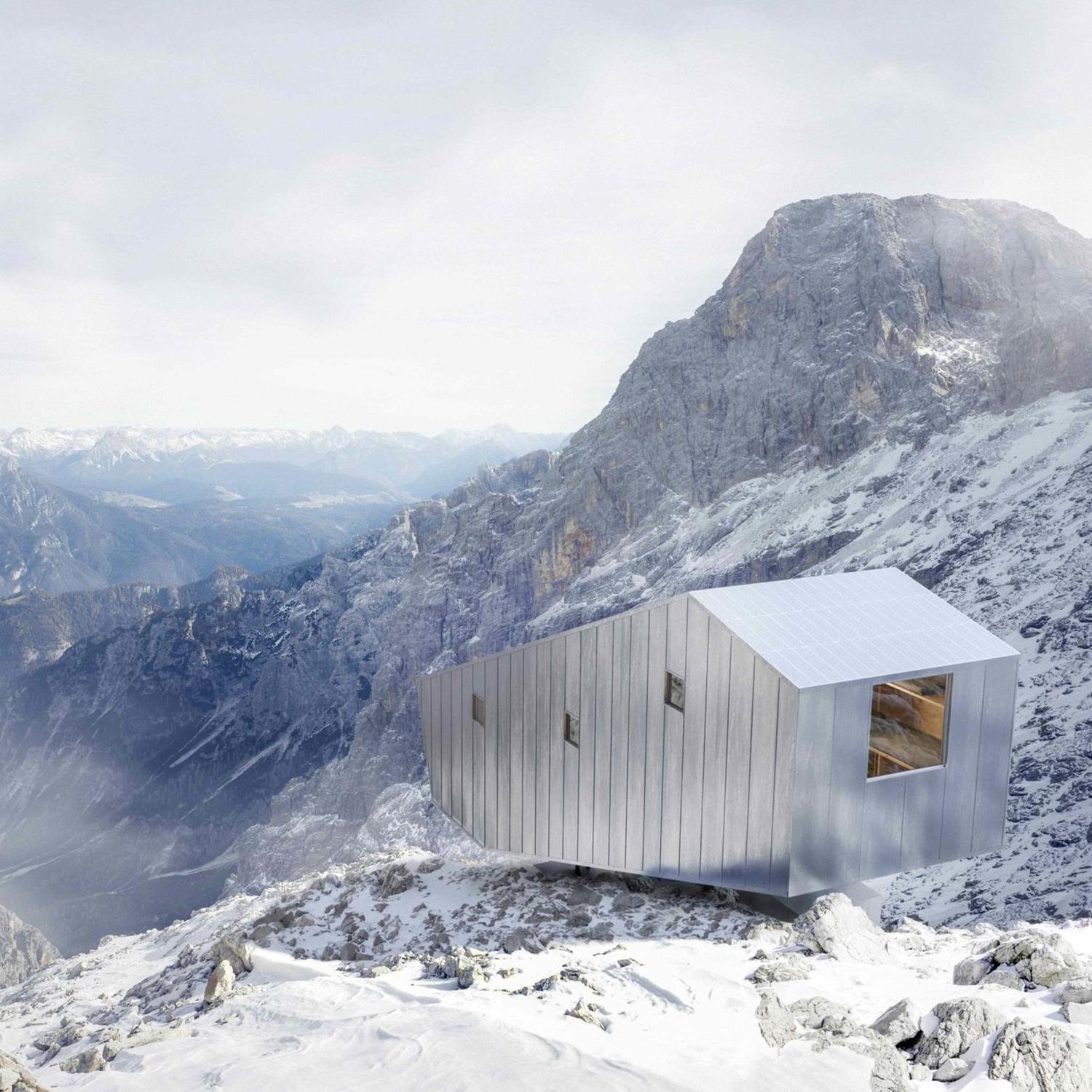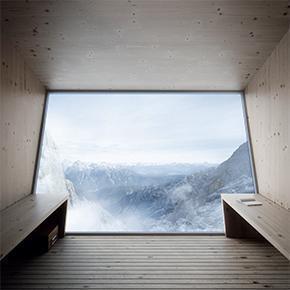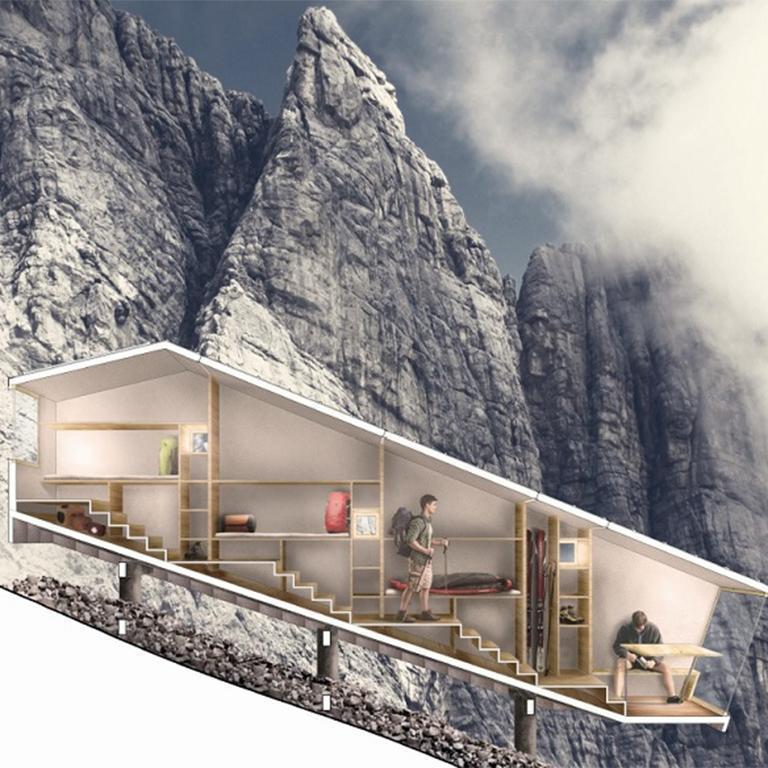 BIVoauc FANTON, FORCELLA MARMAROLE, DOLOMITes - MT. 2667
The appearance of the bivouac designed by Studio Demogo is that of a rough-hewn volume lying on the ridge, an architecture that is strongly characterized by an inclined profile capable of adapting to the orography of the Forcella Marmarole. The building also has a strong value in terms of internal space, entirely organized in an ascending manner along the slope, thus forming an elegant balcony pointing towards Auronzo di Cadore.
«The work faces complex technological challenges and is proposed as a project aimed at exploring research on materials at high altitude» underlines Massimo Casagrande, vice president of Cai di Auronzo. «The shell of the entire building was developed in a composite material that is specifically adapted to the Alpine environmental context. The technologies used have made it possible to make the building very light in proportion to its size, a fundamental aspect with respect to site logistics».
Soprema supplies the insulating material for the structure which will be the focus of a study to evaluate the efficiency of the insulating system at high altitudes in particularly difficult atmospheric conditions.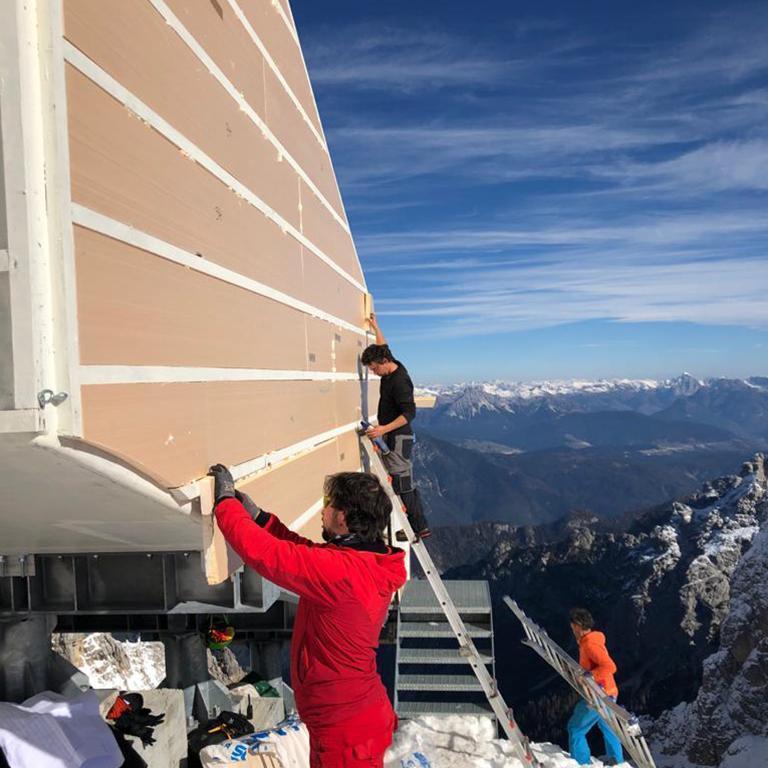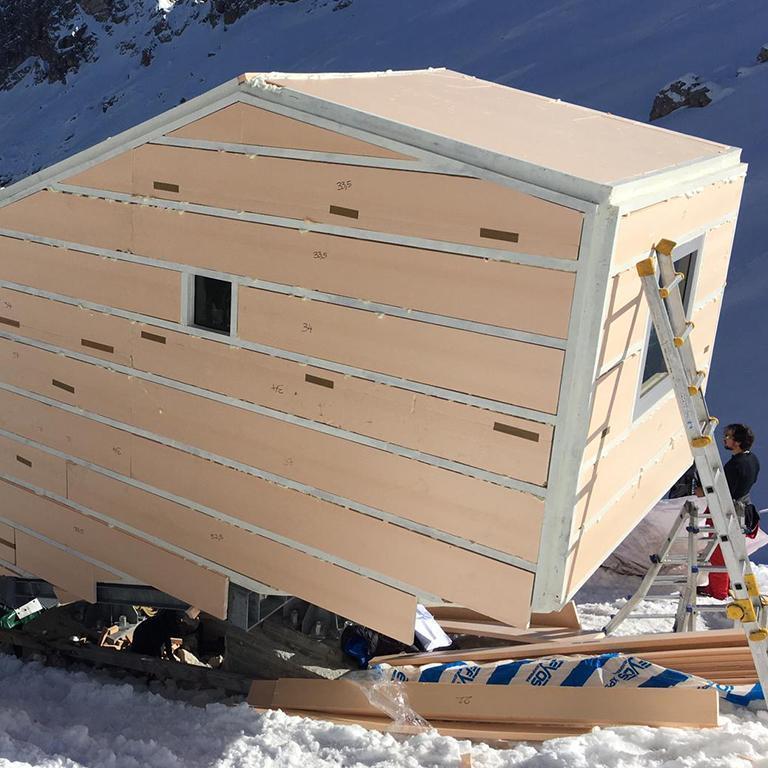 At the beginning of September 2020, the shell of the bivouac was airlifted to Forcella Marmarole, at an altitude of 2,667 metres. Here, the bivouac was anchored to the oblique steel structure set up during the previous work; in October 2020 the installation of the Sopra XPS insulation system was completed on the external walls which will subsequently be covered with zinc panels.
An advanced but not definitive phase: for the usability of the bivouac some fundamental interventions are still necessary, such as the external protective coating in zinc metal and the articulation of the interiors in fir and larch wood, which are carried out in summer 2021 not as soon as the weather permits. Sopra XPS insulating panels will also be used for the internal insulation. The inauguration of the structure is scheduled for the end of summer 2021. The bivoauc Fanton will be an incredibly suggestive base in the Auronzo Dolomites area».
The project by Studio Demogo has obtained various awards including the selection for the Exhibition at the Italian Pavilion at the Venice Architecture Biennale - Arcipelago Italia, in 2018, and the Gold Medal for Italian Architecture - De Albertis Award - Triennale di Milano, also in 2018.
Products: SOPRA XPS