grigno (trento) - casearia monti trentini
LOCATION
Grigno (Trento) - Italy
CLIENT
Casearia Monti Trentini
SURFACE
SOLUTION
Insulation on 1.500 smq +
Waterproofing TPO +
Photovoltaic system
PRODUCTS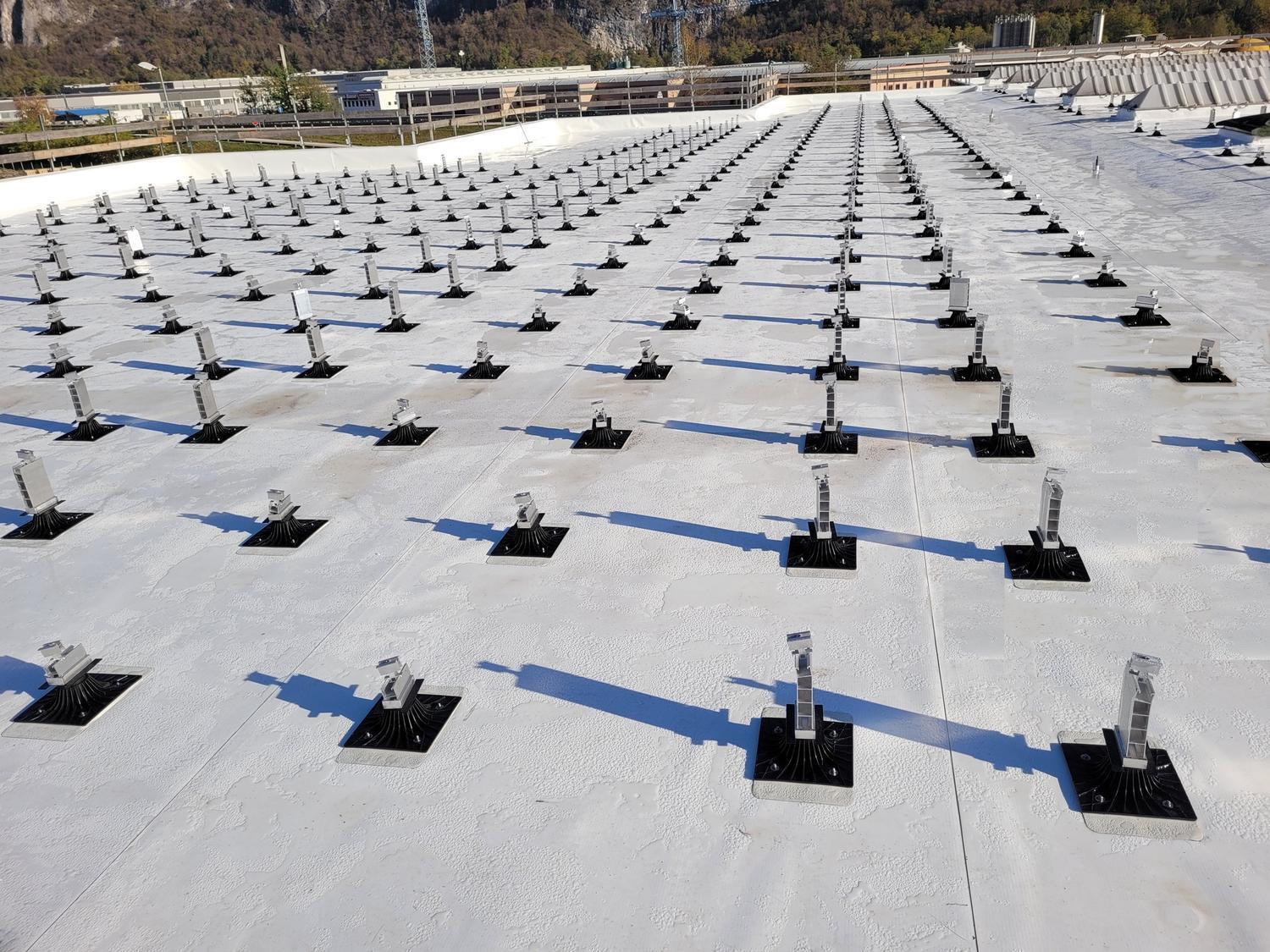 Soprema provides the solution for renovating the waterproofing and for the subsequent installation of photovoltaic modules on the roofs of the Casearia Monti Trentini in Grigno (Trento).
The existing roof of 3,500 sqm had a deteriorated bituminous membrane waterproofing. The solution adopted for the renovation involved the installation of a synthetic membrane coat Flagon EP PR TPO 1.8 mm White RAL 9016 using an induction fixing system.
A Sirapor EPS Eco 150 insulating panel was also installed on half of the roof for thermal efficiency purposes.
SopraSolar Fix Evo was installed on the new waterproofing, the innovative system for installing photovoltaic modules that allows you not to drill holes and not overload the roof with weight.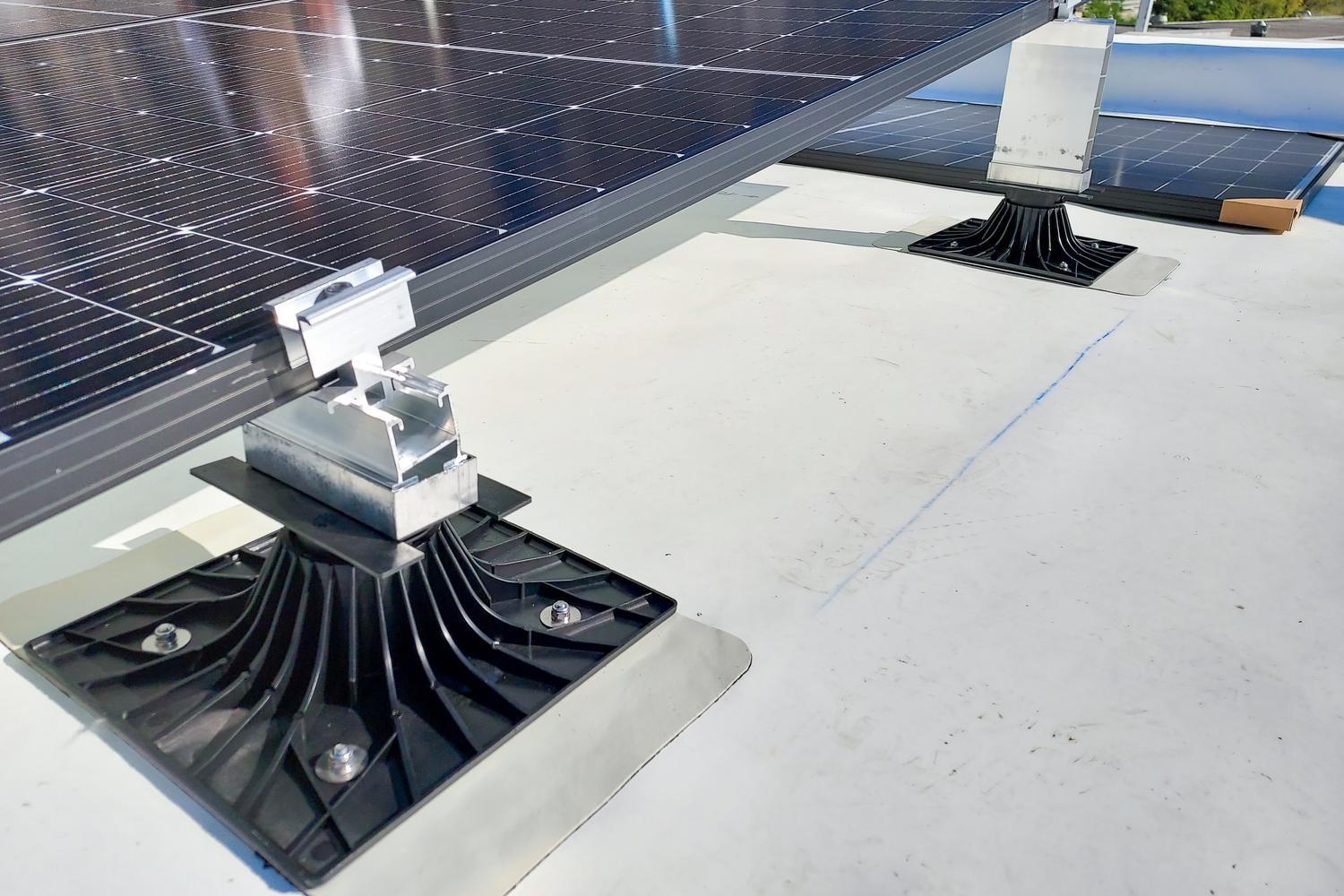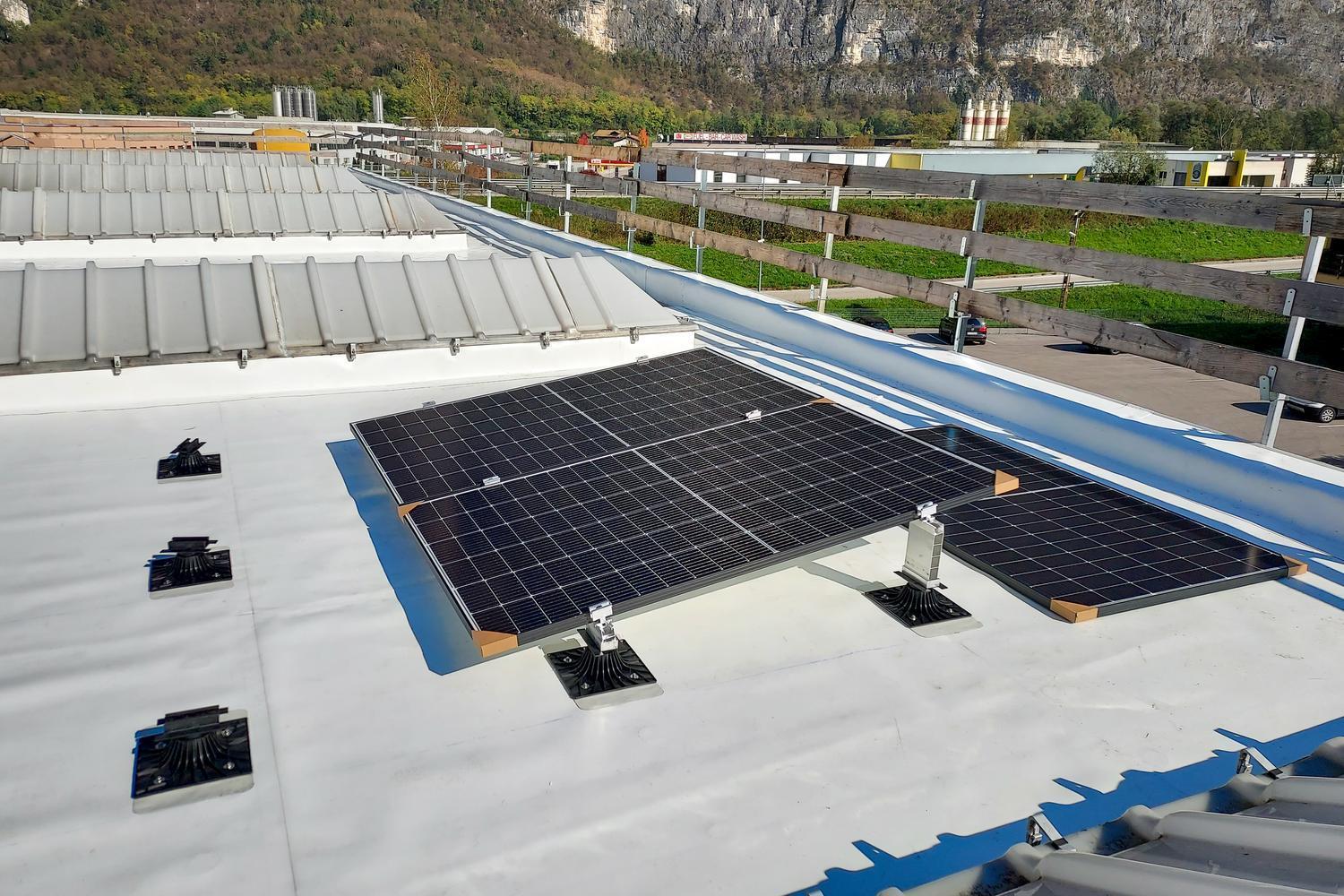 SopraSolar Fix Evo is the innovative system for installing photovoltaic panels on roofs.
The system is compatible with flat and pitched roofs, waterproofed with both bituminous membranes and synthetic coverings and on new or existing substrates.
Versatility
SopraSolar systems are compatible with both bituminous and synthetic roofs in TPO or PVC, and are available with a coplanar fixing system or a 10° inclination of the photovoltaic panel, to obtain maximum versatility and efficiency.
No perforations on the cover
Unlike photovoltaic supports which require mechanical fixing on the roof, affecting its performance and waterproofing capacity, SopraSolar does not require any type of drilling or mechanical interference with the support. The cover therefore maintains the performance for which it was designed.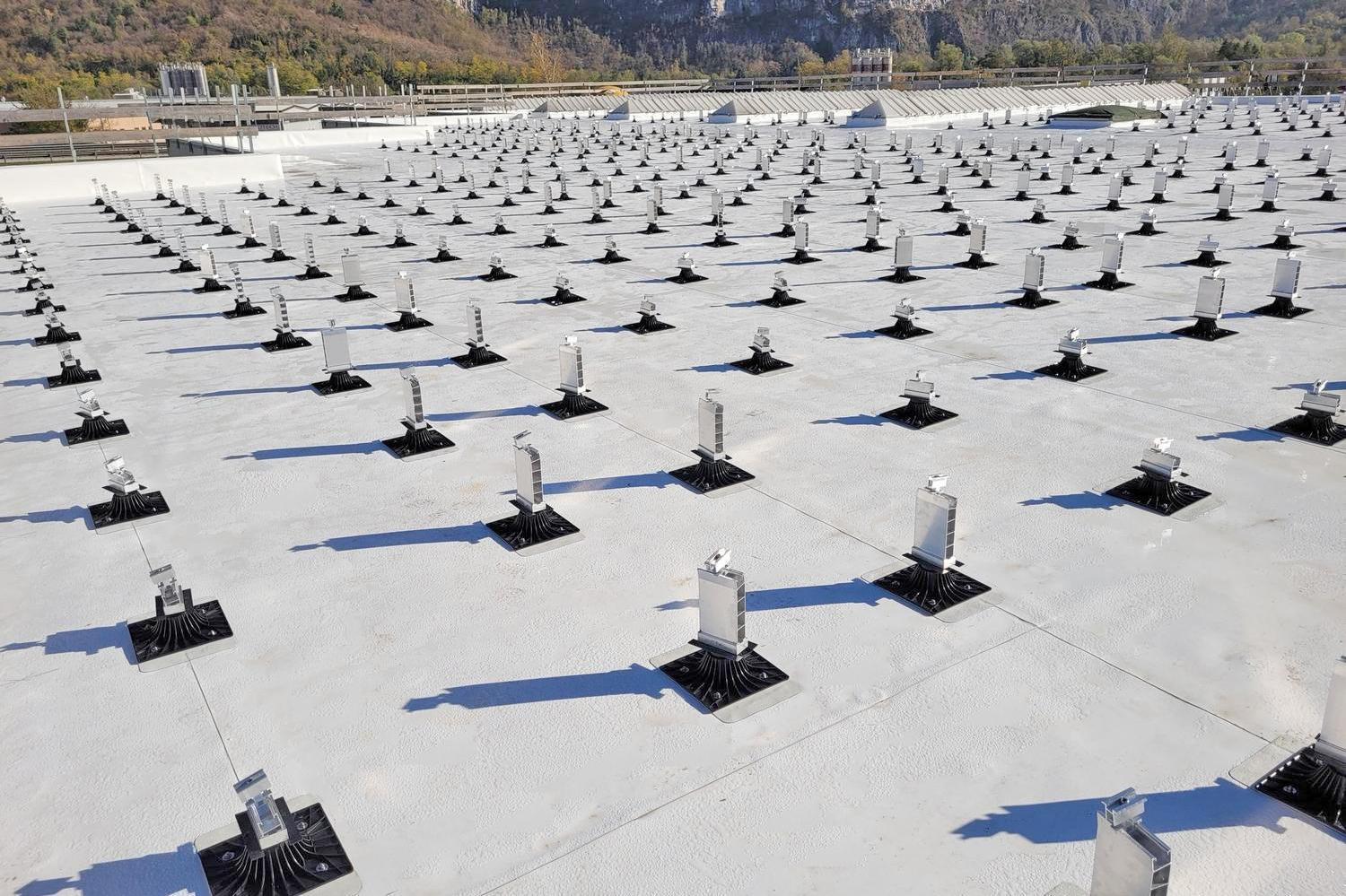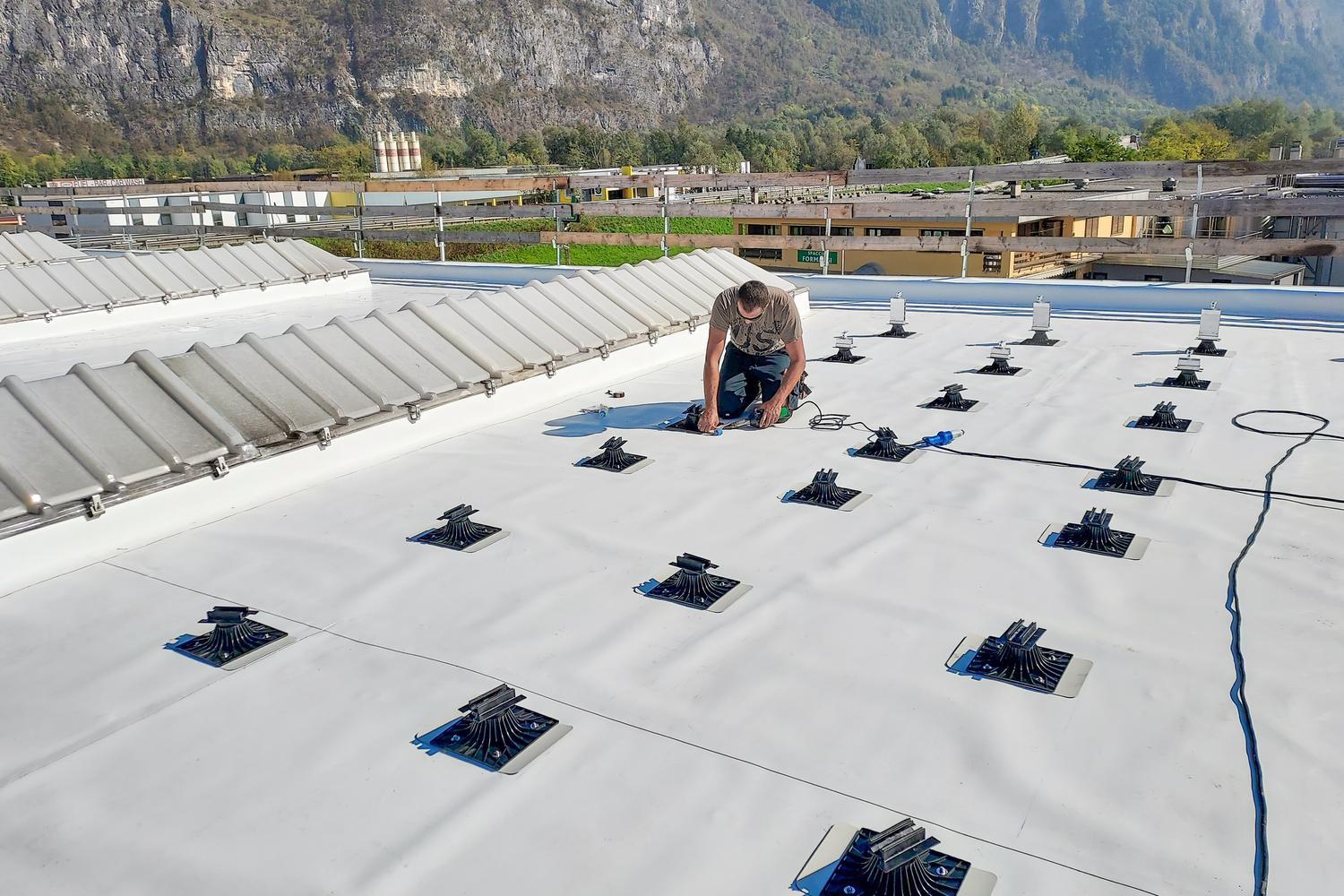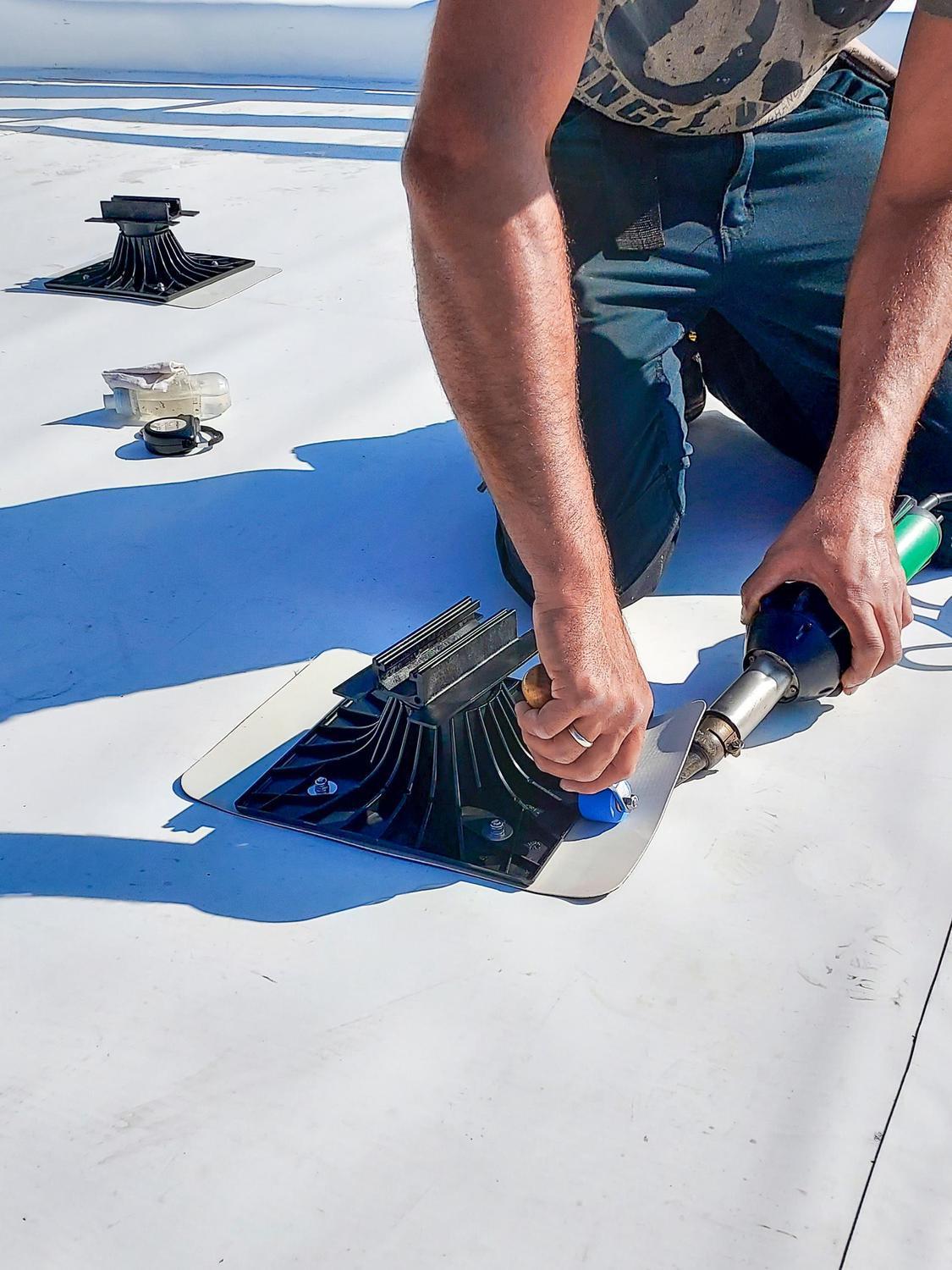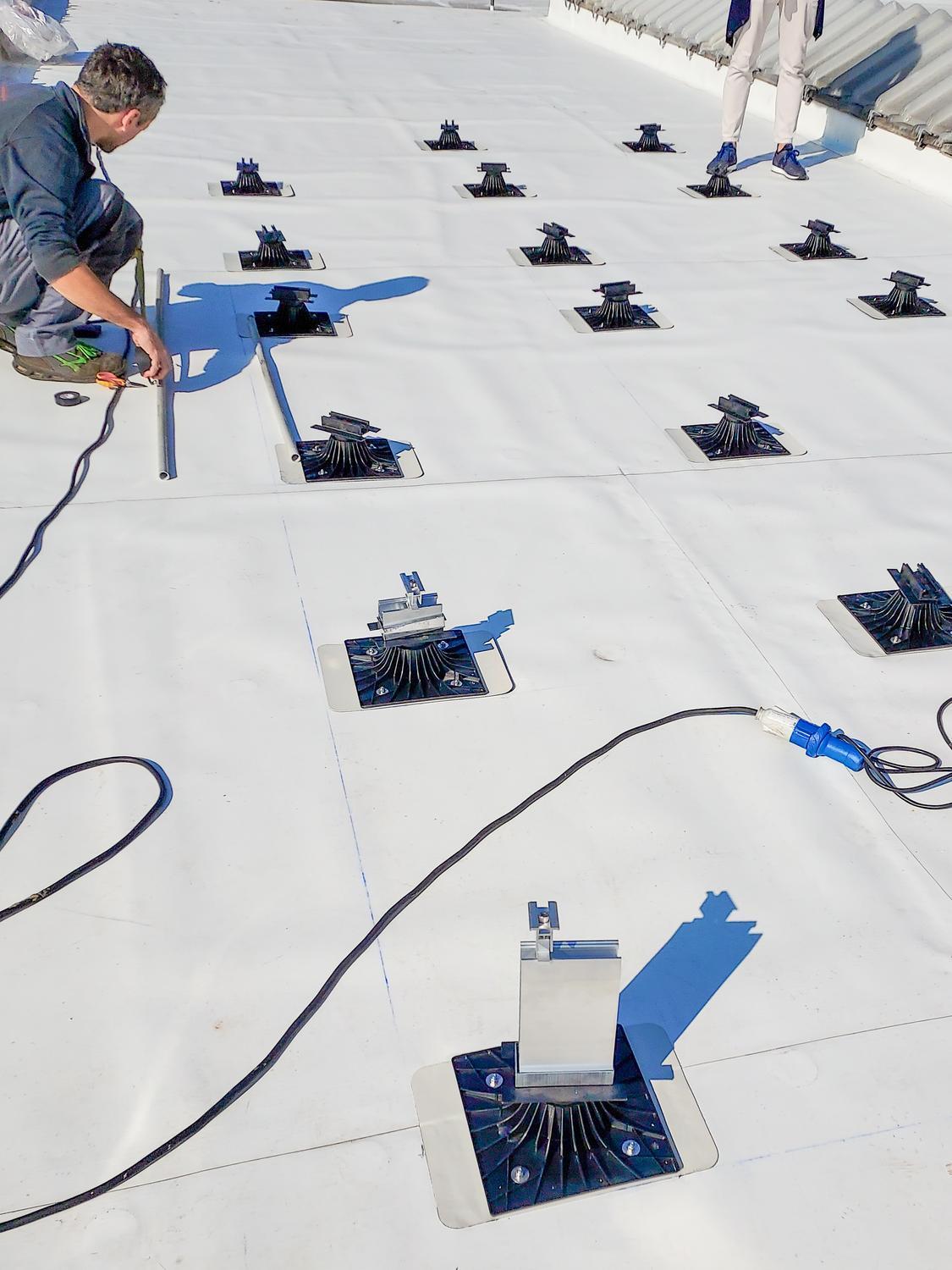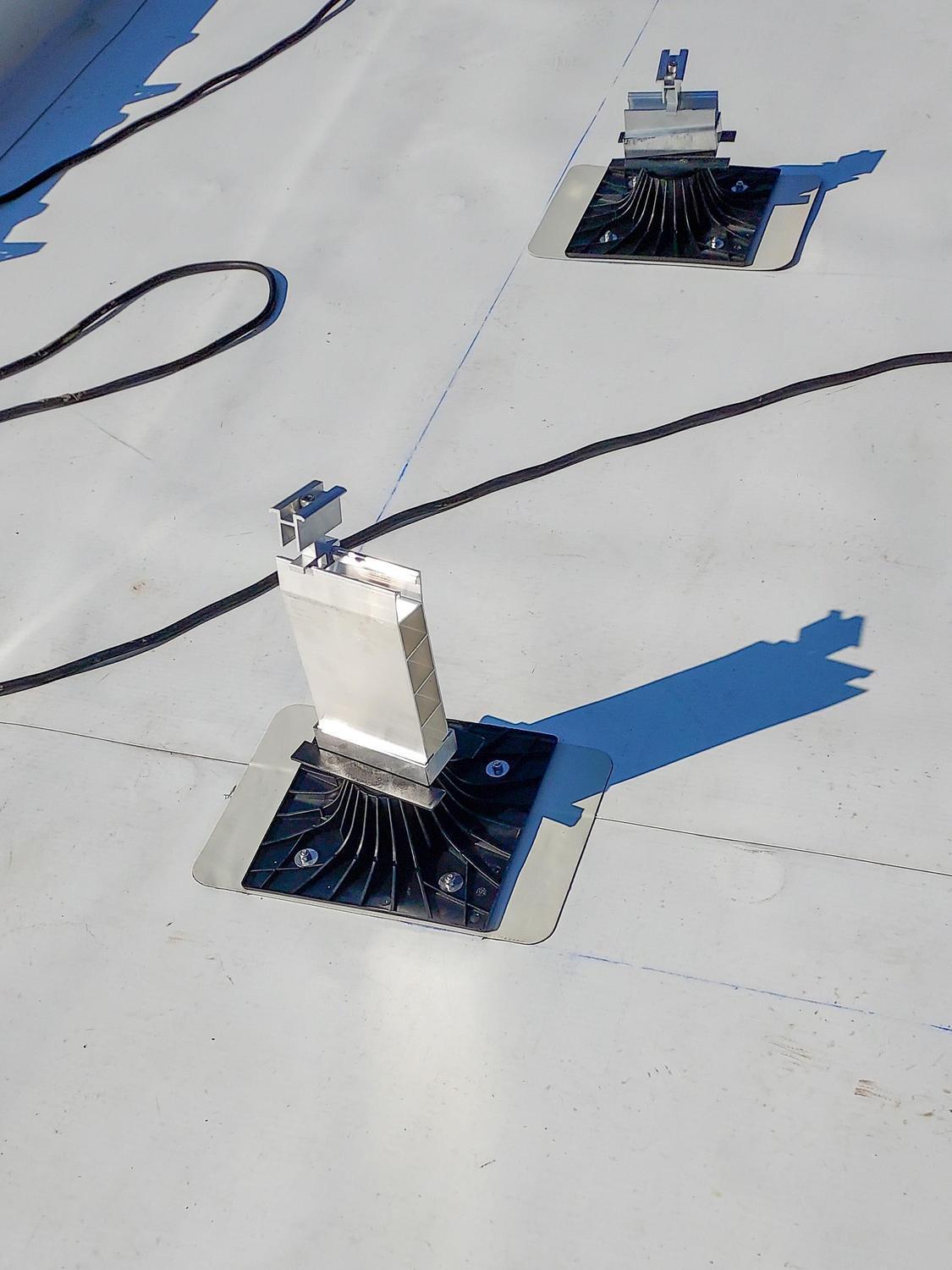 Credits: Isolarben, Soprema Italia