DACIA ARENA - UDINESE STADIUM, UDINE
LOCATION
Udine - Italy
CLIENT
Udinese Calcio
PROJECT
AWARDS

Candidate Best European Stadium 2015
PRODUCTS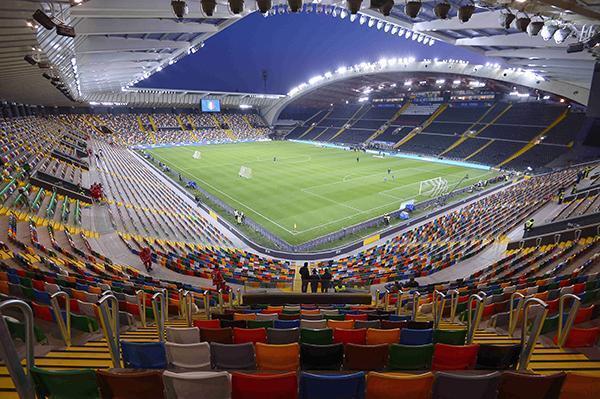 DACIA ARENA, UDINESE STADIUM
The project for the New Friuli Stadium "Dacia Arena" was developed by Udinese Calcio s.p.a. and Area Progetto Stadio Udine (ATPS made up of Area Progetto Associati, Cooprogetti s.c.a.r.l., ing. Marco Armeni).
The new Udinese stadium is a modern, safe, sustainable sports facility capable of offering a unique experience for all users (sportsmen, operators, spectators, media, etc.) and which at the same time continues to represent a positive distinctive sign for the morphology and architecture of the territory.
The new Friuli Stadium has also been conceived and designed to fully satisfy all the needs of a facility that will have to host international competitions, guaranteeing UEFA homologation in the 4th category.
Waterproofed surface:
Foundations and Access Ramps - NOVABOND PONTI Polymer Bitumen Membrane 5 mm - sqm. 6,800
Roofing - FLAGON EP/PV F 1.8 mm Synthetic Membrane - sqm. 13,440
Photo Credit: Udinese Calcio, Soprema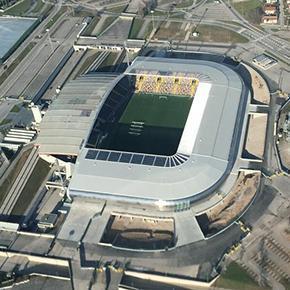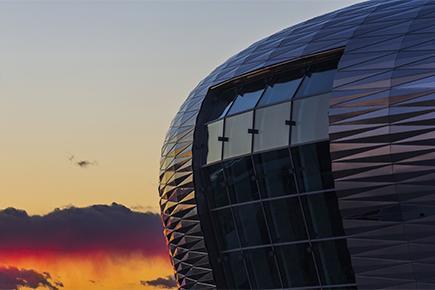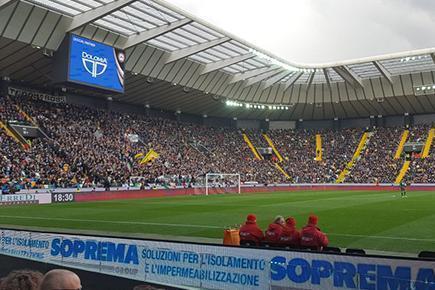 Capacity of terraces and public areas:
Total: 25 132 places
West Stand: 9 573 places
Tribuna Distinti: 5 142 places
Curva Nord: 5 203 placesi
Curva Sud: 3 771 places
Guest corner: 1 311 places
Press area: 126 stations
Disabled places: 112
Terrain: natural grass
Parking: 5 000 parking spaces
Skybox: 18
Studio pitch: 2
Bar and restaurant areas: 18
Restaurants: 1 for 280 guests
Changing rooms: 5
Auditorium: 274 places