LOCATION
Treviso - Italy
CLIENT
Veneto Region - ULSS 2 Ospedal Grando S.r.l.
PROJECT
L+Partners S.r.l. ; Poolengineering S.p.A.; Studio Architetto Follina
AWARDS
Finalist BIM&DIGITAL Award 2019
PRODUCTS
SIRAPOR EPS 200 ECO 14 cm
FLAGON EP/PR SC ENERGY PLUS 2 mm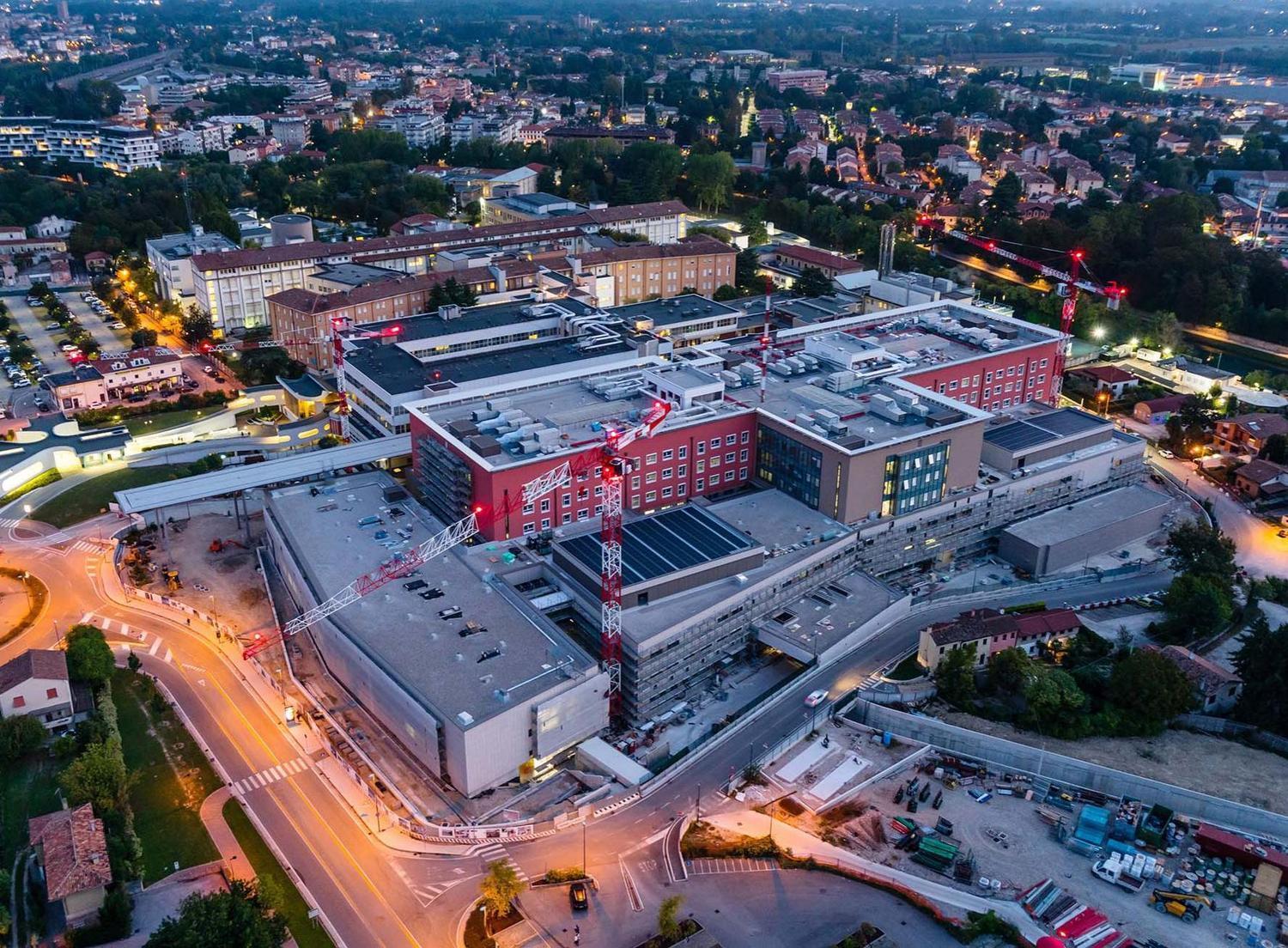 THE TREVISO'S HOSPITAL
The project for the new Cittadella della Salute in Treviso involves the renovation and expansion of the existing hospital structure.
The intervention area covers 167,000 sqm divided into 90,000 sqm of new construction and 57,000 sqm of renovation. The project involves the construction of new buildings, the demolition of older and no longer functional structures and the renovation of some buildings in a good state of conservation.
It is one of the largest interventions carried out under concession (the SPV is an emanation of the Australian company Lend Lease) which will have over 1,000 beds. The project involves the current Ca' Foncello Regional Hospital which rises in the immediate outskirts of the city and partly insists on a protected area (Sile Park Natural Protected Area). It is therefore an intervention of enormous scope in an area of ​​great complexity.
The entire design was carried out according to Building Information Modeling (BIM) processes; the 3D (three-dimensional and parametric modeling for all disciplines), 4D (times), 5D (costs) development phases allowed complete control of the project as required by the UNI 11337 standard. The executive project of the Treviso Hospital Macroarea is a finalist at the BIM&DIGITAL Award 2019.
The new Treviso hospital will be the first Italian hospital to obtain LEED certification. Soprema contributed to the project with two different technical solutions of Broof T2 fire-certified waterproof packages in the technological portions.
Synthetic waterproofing package
- Sirapor EPS 200 ECO 140 mm thermal insulating element
- TPO Flagon EP/PR SC Energy Plus 2 mm synthetic membrane
Bituminous waterproofing package
- Efyos PU-B PIR thermal insulation element 100 mm
- Bitumen-polymer membranes: - Novater S-C 4 mm - Eurostar Reflecta 4 mm White
Photo Credit: Carron Company, L+Partners, Soprema Italia