Bivouac Buffa di Perrero: Soprema materials protagonists of the mountaineering enterprise in the Dolomites
Eco-sustainable thermal insulation Sopra XPS and Soprema polymer bitumen membranes for the recovery of the historic bivouac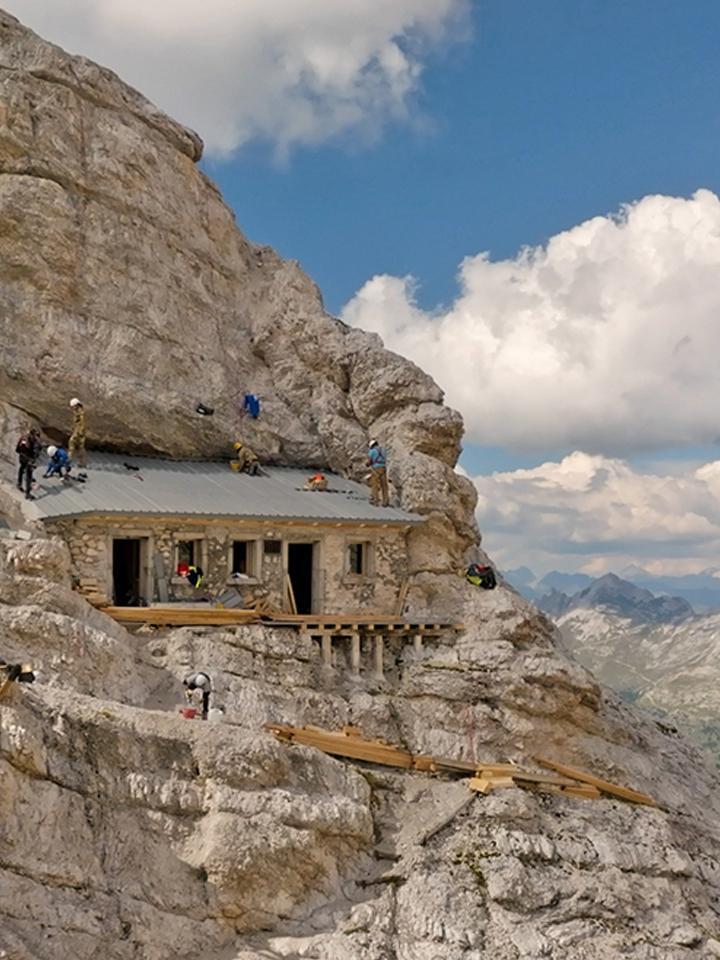 THE RECOVERY PROJECT
The recovery project of the historic Carlo Buffa di Perrero bivouac on Monte Cristallo was presented on Saturday 1 October in Cortina d'Ampezzo, Italy.
The Bivouac has returned to be accessible after the renovation that involved the soldiers of the VI Alpine Regiment stationed in Brunico, together with the professionals of insulation and waterproofing and carpenters who have measured themselves in an authentic enterprise at almost 3,000 meters above sea level.

Restoring the bivouac as well as a building renovation operation was above all a mountaineering undertaking: given its position, in fact, the bivouac can only be reached along the Dibona via ferrata or with the help of a helicopter.

Sopra XPS

is the thermal insulation chosen to ensure maximum comfort possible inside the bivouac; on the rock wall was also waterproofed with the

Ediltop

bitumen-polymer membrane.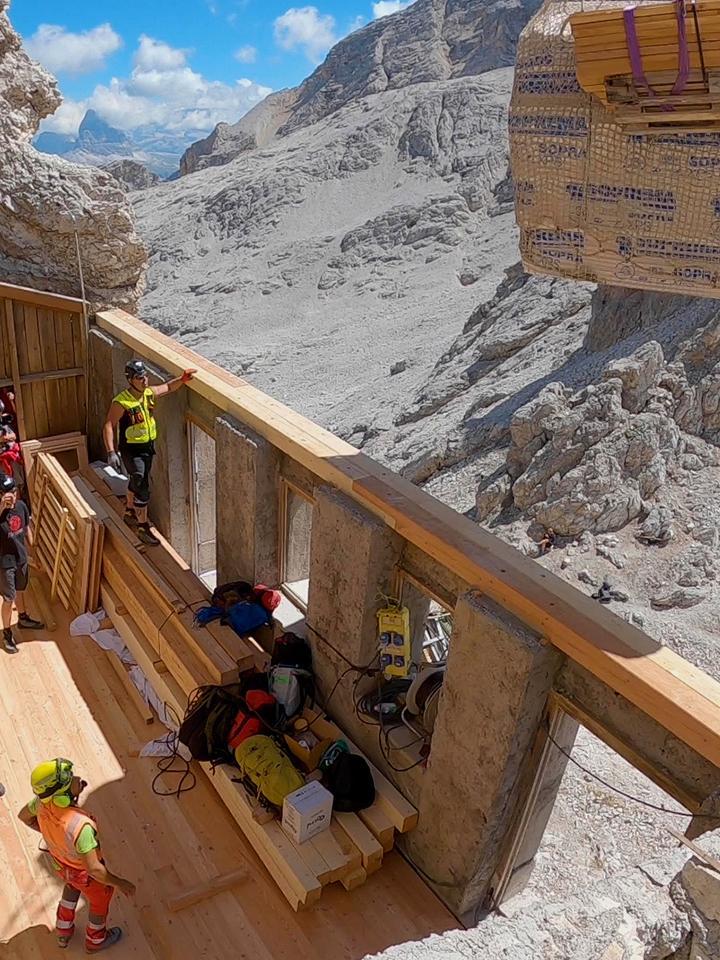 The SOPREMA technical solution
Until now there was no pavement on the bivouac dug inside the mountain. A wooden floor was then created consisting of a 35 mm larch plank fixed on a 100 mm joist in direct contact with a 4 mm Ediltop polymer bitumen membrane applied directly to the rock.
Once the walls and windows were restored, the most challenging part of the project was the construction of the roof. On a 25 mm larch plank supported by a 300 mm truss, a latest-generation SOPRA XPS CW 80 mm insulating panel was fixed, protected by a breathable membrane on which a second 25 mm larch plank was fixed.
The Alsan Foam EPS/XPS one-component polyurethane adhesive foam was used for the sealing.
To complete the work, a corrugated sheet was applied.
To read more about the details of the recovery project, visit our Case History.