Cool Roof
The ideal solution for the urban cooling and summer comfort

Cool Roof waterproofing systems counteract the microclimatic effects caused by heat islands by reducing the roof surface temperature.
Soprema offers a complete range of products that allow you to obtain both waterproofing and the Cool Roof function of the roof for any type of building, both for new constructions and renovations.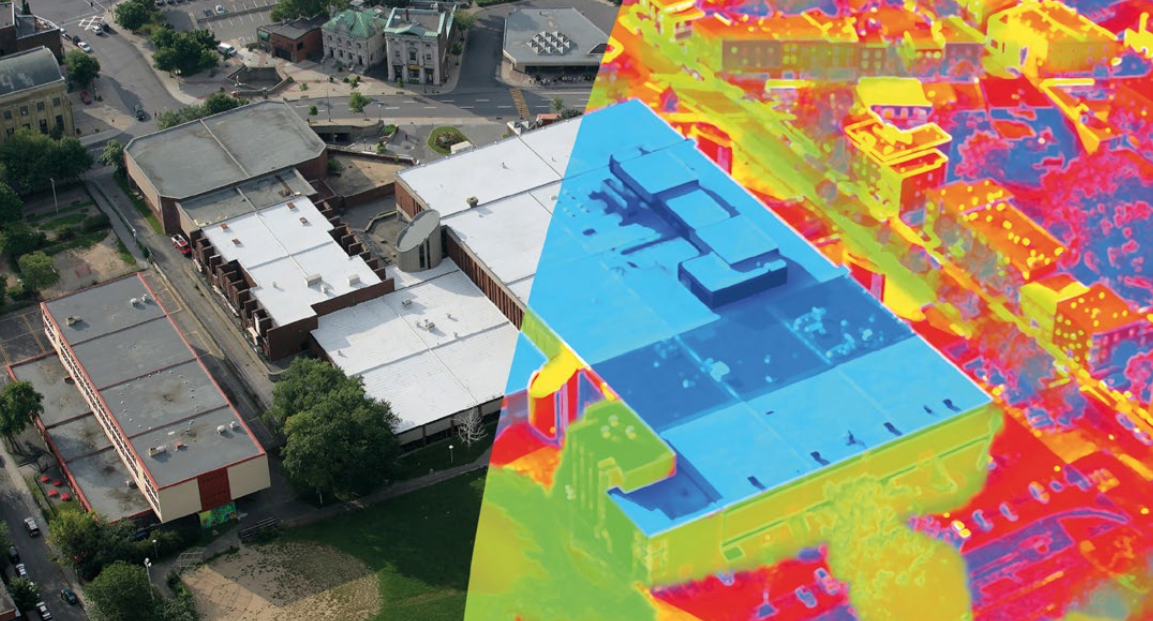 The infrared thermographic image highlights the difference between the cold surface of the Cool Roof covering compared to the surrounding surfaces.
A dark-colored roof can reach temperatures above 80°C, while a Cool Roof slows down this increase, bringing the operating temperature to around 40°C. The colors represent the different temperatures: from red (hottest) to blue (coldest).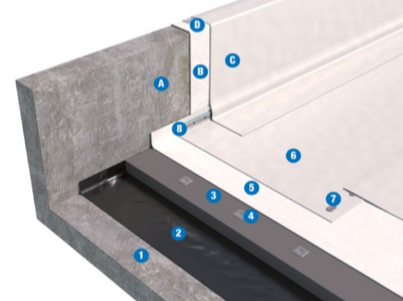 Discover the Soprema's Cool Roof solutions
- New cover with Waterproofing System in PVC-P
- New cover with TPO Waterproofing System
- New cover with double layer BPP Waterproofing System
- Coverage refurbishment with BPE Waterproofing System in semi-independent single layer
- New cover with Waterproofing System in Texpur Polyurethane Resin
Would you like to know more? Do you want to design your Cool Roof Solution?